Showtime Session 1 & 2 (July 20/21 & 22)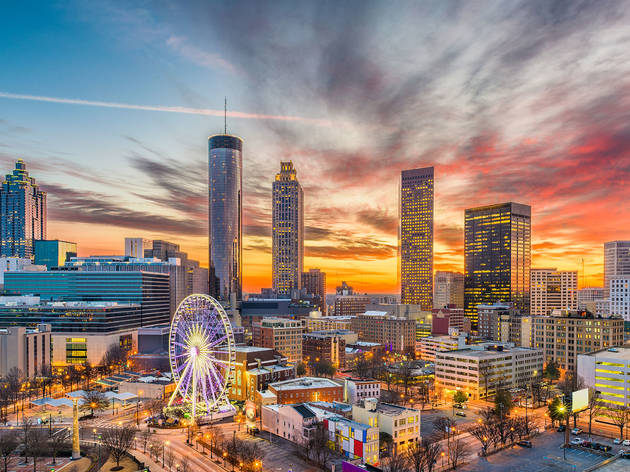 NW Atlanta
Admissions – $20/Daily
Games July 20-22
ALL Wood Courts
No Stay to Play – HOTEL DISCOUNTS!!!
College coaches click here to pre-purchase a packet – Packets can be picked up at ANY site!!
All Games Streamed and Recorded on BallerTV
A La Carte' Scheduling – Play when you want to $100/game
Top teams from all over the US & Canada.
Register your team – CLICK HERE
Cost per game $100 –
(Multi Team and Multi Event Discounts)
Locations –
Westminster – 1424 West Paces Ferry Rd NW, Atlanta, GA 30327
Pebblebrook – 991 Old Alabama Rd SW, Mableton, GA 30126
Campbell – 5265 Ward St SE, Smyrna, GA 30080
Next Play 360 – 3910 Canton Rd, Marietta, GA 30066
Kennesaw Mtn – 1898 Kennesaw Due West Rd NW, Kennesaw, GA 30152
1. The NCAA basketball certification website (
www.ncaa.org/basketballcertification
) – because this page includes links to user resource quick-reference guides and manuals including guidelines and step by step instructions for participants.
2. The USA Basketball Gold License link (
https://community.usab.com
) – because all individuals involved in coaching activities will need to obtain a USAB Gold License. (Returning users should RENEW their previous account and NOT create a new one.)
3. The Eligibility Center (EC) link (
www.eligibilitycenter.org
) – because each athlete must have an account before renewing or registering in the Basketball Certification System. They only need the free account to particpate in NCAA-certified events.
4. The Basketball Certification System (BBCS) link (
http://bbcs.ncaa.org
) – because team organizations, coaches, and athletes need to be registered in this database. (Returning coach and athlete users should RENEW their previous account and NOT create a new one.)
TEAM LIST –
| | | |
| --- | --- | --- |
| Team | State | Grade |
| 1Dream Blue 2021 | NC | 2021 |
| 1Dream Maroon 2021 | NC | 2021 |
| 1Dream Blue 2020 | NC | 2020 |
| 1Dream Maroon 2020 | NC | 2020 |
| Asheboro Lady Warriors 16U | NC | 2021 |
| AZ Select 15u UAA | AZ | 2022 |
| AZ Select 16u UAA | AZ | 2021 |
| AZ Select 17u UAA | AZ | 2020 |
| AZ Select Regional | AZ | 2020 |
| AZ Select Rise Black | AZ | 2020 |
| AZ Select Rise Elite | AZ | 2020 |
| AZ Select Rise Silver | AZ | 2020 |
| AZ Select Tuscon 16u | AZ | 2021 |
| Big Shots Elite SC | SC | 2020 |
| BTR OK | OK | 2020 |
| Carolina Dynasty Rage | NC | 2020 |
| Carolina Hawks | NC | 2020 |
| Carolina Play Hard | NC | 2021 |
| Cincy Phenoms #AT31 | OH | 2020 |
| Cincy Phenoms 2021 | OH | 2021 |
| DME Gold | FL | 2020 |
| DME Platinum | FL | 2020 |
| DME Silver | FL | 2021 |
| Douglasville Lady Tigers Blue | GA | 2020 |
| East Coast Prep '20 | PA | 2020 |
| East Coast Prep '21 | PA | 2021 |
| East Coast Prep '22 | PA | 2022 |
| Example Sports 15u UAA | IL | 2022 |
| Example Sports 16u UAA | IL | 2021 |
| Example Sports 17u Rise | IL | 2020 |
| Example Sports Wolfpack | IL | 2020 |
| Fernwood Falcons 2021 | GA | 2021 |
| FGB Team CW | FL | 2020 |
| FGB Team DW | FL | 2021 |
| FGB Team LW | FL | 2022 |
| FGB Team PKA | FL | 2020 |
| Florida Lady Huskies | FL | 2021 |
| Florida Lady Sparks | FL | 2022 |
| GA Dream Team 2020 | GA | 2020 |
| GA Dream Team 2021 | GA | 2021 |
| GA Dream Team 2022 | GA | 2022 |
| Gauchos Black | NY | 2020 |
| Gauchos Platinum | NY | 2020 |
| Gauchos White 15u | NY | 2022 |
| Golden City 16u UAA | CA | 2021 |
| Golden City 17u UAA | CA | 2020 |
| Gulf Coast Twisters Black | AL | 2020 |
| Gulf Coast Twisters Gold | AL | 2020 |
| Ice Bad Girls | AR | 2020 |
| IExcel Gold DA | NY | 2020 |
| Indiana Flight 16u UAA | IN | 2021 |
| Jersey Dream | NJ | 2020 |
| KC Lady Run GMC 16u UAA | MO | 2021 |
| KC Lady Run GMC 17u UAA | MO | 2020 |
| Manimal Elite Girls 2022 | KY | 2022 |
| Manimal Elite Girls 2023 | KY | 2023 |
| Maryland Shooting Stars 2020 | MD | 2020 |
| Maryland Shooting Stars 2021 | MD | 2021 |
| Maryland Shooting Stars 2022 | MD | 2022 |
| MHSP Bobcats | MS | 2022 |
| MHSP Gray | MS | 2020 |
| MHSP Holbert | MS | 2021 |
| MHSP Wilson | MS | 2020 |
| Midwest Takeover 2020 | OH | 2020 |
| Midwest Takeover 2021 | OH | 2021 |
| Midwest Takeover 2022 | OH | 2022 |
| Midwest Takeover 2023 | OH | 2023 |
| Mississippi Lady Cardinals | MS | 2020 |
| Mississippi Lady Hornets | MS | 2021 |
| MTP Most Want It 2020 | MS | 2020 |
| MTP Most Want It 2021 | MS | 2021 |
| NC Gems 2021 | NC | 2021 |
| Nebraska Attack 16u UAA | NE | 2021 |
| Nebraska Attack 17u National | NE | 2020 |
| Nebraska Attack 17u UAA | NE | 2020 |
| New Heights 16u Rise | NY | 2021 |
| New Heights 16u UAA | NY | 2021 |
| New Heights 17u Rise | NY | 2020 |
| New Heights 17u UAA | NY | 2020 |
| New World Elite | DC | 2020 |
| NW Greyhounds Black | WA | 2020 |
| NW Greyhounds Blue | WA | 2021 |
| NW Greyhounds Grey | WA | 2023 |
| NW Takeover | WA | 2020 |
| Orlando Starz | FL | 2020 |
| Orlando Starz | FL | 2021 |
| Overtime Performance | KY | 2020 |
| Overtime Performance | KY | 2021 |
| Philly Freedom Stars | NJ | 2020 |
| Philly Triple Threat 17u UAA | PA | 2020 |
| Power Move 2020 Gold | MD | 2020 |
| Power Move 2021 Black | MD | 2021 |
| Power Move 2022 Black | MD | 2022 |
| Rivals 10th Gold | MA | 2021 |
| Rivals 11th Gold | MA | 2020 |
| Rivals 11th Platinum | MA | 2020 |
| Riverside Hawks 2020 | NY | 2020 |
| Riverside Hawks 2021 | NY | 2021 |
| Riverside Hawks 2022 | NY | 2022 |
| RNS Sports | NC | 2020 |
| South Beach Elite 15u GUAA | FL | 2023 |
| South Beach Elite 16U UAA | FL | 2021 |
| South Beach Elite 17U UAA | FL | 2020 |
| South Beach Elite 2020 UA Rise | FL | 2020 |
| South Beach Elite 2022 UA Rise | FL | 2022 |
| South Beach Elite 2023 Future | FL | 2023 |
| Team Felton 2024 | NC | 2024 |
| Team Felton McNeil 2020 | NC | 2020 |
| Team Felton UA Rise 2021 Carter | NC | 2021 |
| Team Felton UA Rise Mel 2020 | NC | 2020 |
| Team Felton UAA 2022 Mel | NC | 2022 |
| Team Knight 14u | FL | 2023 |
| Team Knight 16u | FL | 2021 |
| Team Knight 17u | FL | 2020 |
| Team Loaded 2020 703 Cortez | VA | 2020 |
| Team Loaded 2020 Bland | VA | 2020 |
| Team Loaded 2020 Davis | VA | 2020 |
| Team Loaded 2021 Davis | VA | 2021 |
| Team Loaded 2023 Edmonds | VA | 2023 |
| Team St. Louis Future | MO | 2021 |
| Team St. Louis Red | MO | 2020 |
| The Compound Crimson Tide | FL | 2022 |
| The Future (Lion) | IL | 2020 |
| Tier 1 Blaze 2020 | GA | 2020 |
| Tier 1 Blaze 2022 | GA | 2022 |
| Triangle Lady Knights | NC | 2020 |
| UPlay 15u | ON | 2022 |
| UPlay 16u | ON | 2021 |
| UPlay 17u | ON | 2020 |
| Upward Stars Upstate | SC | 2020 |
| Upward Stars Upstate | SC | 2021 |
| Western PA Bruins 2020 Cash | PA | 2020 |
| Western PA Bruins 2020 Lewandowski | PA | 2020 |
| Western PA Bruins 2020 Nesbit | PA | 2020 |
| Western PA Bruins 2021 Gallagher | PA | 2021 |
| Western PA Bruins 2021 Murray | PA | 2021 |
| Western PA Bruins 2022 Johnson | PA | 2022 |
| Western PA Bruins 2022 Zeise | PA | 2022 |
| Western PA Bruins 2023 Stefko | PA | 2023 |
| WV Thunder Gold | WV | 2020 |
| WV Thunder Johnson UAA '20 | WV | 2020 |
| WV Thunder Johnson UAA '21 | WV | 2021 |
| WV Thunder Lupardus UAA | WV | 2022 |
| WV Thunder Navy | WV | 2022 |